Video
We do love our job! Jeff Landis is interviewed by segment producer, Chris Brown of WCIU.
Dougal Munro of Holland & Sherry and Jeff Landis from Montopoli Custom Clothiers talk woolens
Mitch Gambert from Mel Gambert Shirtmakers and Jeff Landis of Montopoli Custom Clothiers
Can "Operation Twist" stimulate the economy?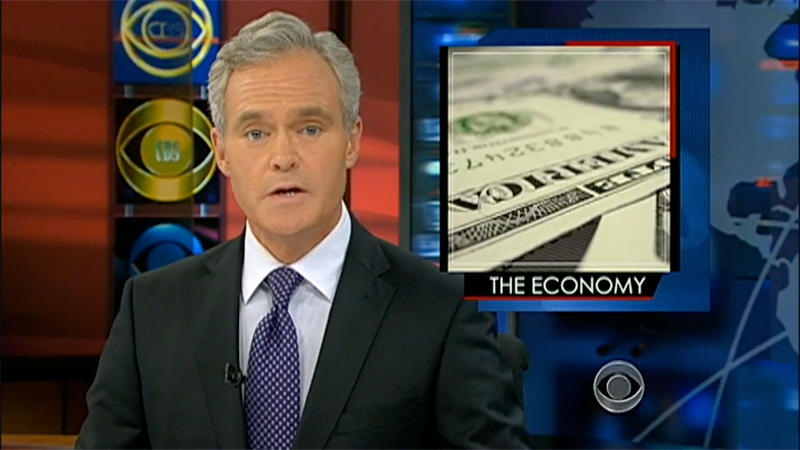 Press
Shoppers lift economy but will they keep spending?
Jeff Landis of Montopoli quoted in "Shoppers lift economy but will they keep spending?" The economy might not be on the brink of another recession after all.
Crain's Chicago Business
Montopoli Custom Clothiers was written up in Crain's Chicago Business.
Robb Report
Montopoli Custom Clothiers (formerly Mazzei, Montopoli & Strahorn) has the distinguished honor of being recognized as a top personal clothier by the esteemed Robb Report magazine. This international luxury lifestyle magazine features Jeff Landis in their "Bespoke Issue."
Style Watch

Storing Your Stylish Investments
Dad's wise words still ring true. If you take care of something properly and are a good steward of it, it will last for a very long time. Whether it's your car, your heirloom watch, or your custom made clothes, proper care guarantees longevity.
With warmer spring weather moving in, it is time to properly store your winter wardrobe so that it will be in perfect condition for next season. Here are our storage tips for you to put into action in the next couple of weeks.
1. Only Put Away Clean Clothes
We've heard dad's advice, now listen to Mom. Putting away your clothes dirty is a definite mistake and one you'll regret. It sounds basic, but take a few minutes to look over your suits, sport coats, slacks and sweaters for any stains, salt or mud from the winter season. You can usually spot treat these areas by first brushing off any residue followed with mild soap and water. Do not rub hard on the spots, but rather gently work the area with a white, lint-free cloth. If that doesn't work, you can try a spot treater that is safe for the fibers you are putting it on. If it is heavily soiled or the lining has a unwanted scent, then the dry cleaners is a final choice. Please choose a reputable cleaner who is experienced in the finer fabrics for your custom made clothes.
2. Pests Not Invited
Look over your closet to make sure you don't see any moth larvae nestled in clothes already stored. A thorough cleaning, such as vacuuming the closet, each season is generally a good idea if possible. Even shaking out your clothes outside helps rid of larvae, which are the culprits that eat and ruin the clothing fibers, not the adult moths. Store your winter garments with lavender or cedar sachets to prevent moth damage and keep a fresh scent on your garments during storage. Every few weeks you can squeeze the sachet to reactivate the lavender. It's a wonderfully calming scent so take a deep breath and relax, knowing you're taking care of your clothes. Be sure to allow space between each garment in your wardrobe to let them breathe while in storage. 
3. Just Hanging Around
Hang your garments on substantial wishbone hangers, such as the ones Montopoli Custom Clothiers provides when delivering your custom made suit. Wire hangers can damage collars, so avoid those. Cover your garments with breathable, fabric covers to keep them fresh for next winter. Montopoli Custom Clothiers uses a nonwoven poplin garment bag that is perfect for storage. Sweaters should be folded so that they will maintain their shape. Again, room to breathe instead of jamming them together.
If you ever have any questions about storing your garments, please give us a call so we can guide you in the right direction. Welcome Spring!
Thawing Out Your Wardrobe--A Fashionable Transition from Winter to Spring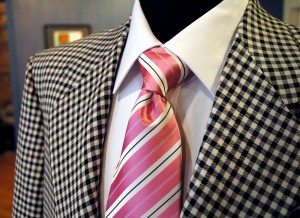 There may still be snow on the ground, but it's already time to start planning your spring look.
Most men struggle to dress well in February, March, and April simply because their closets aren't as versatile as the weather. Their wardrobes--divided into "winter clothes" and "summer clothes"--can't cope with freezing rain, sunshine, and blustering winds all in the same week. Even the most stylish man will struggle through spring if his wardrobe is strictly defined by seasonal stereotypes.
Luckily, with some intention and foresight, it's easy to make your wardrobe flexible enough handle any weather springtime can throw your way. Just remember to do your spring CLEAN-ing:
Consult with a premier custom clothier. A master designer can do more than create the best suit you've ever worn; they can coordinate that suit with your existing wardrobe to create a more versatile, complete look for any season or occasion. American-made custom suits continue to be the ideal foundation for every season.
Layer with purpose. Don't treat your outfit like a Russian nesting doll, with each layer relying on everything below. Think about how each article of clothing compliments every other piece, as well as the outfit as a whole. That way you can add, remove, or rearrange any layer throughout the day and still have your outfit feel complete.
Exercise your personal style. Springtime is a chance to play around with your wardrobe, so mix and match elements of different outfits until you find a style all your own. Visit a high-quality bespoke tailor to invest in suits that are completely unique, or simply add subtle monograms to a few of your favorite pieces.
Accessorize, accessorize, accessorize! Even on dreary spring days, don't be afraid to liven up your winter grays with a splash of mint or peach. Focus on pocket squares and socks for a subtle but unmistakable nod to the changing seasons. And of course your tie can say it all with the brighter spring colors.
Never underestimate the power of a pulled together look with a touch of personal style. Even down to the smallest thing like a monogrammed cuff on your custom made shirt, gives off a sense of style that others will notice and appreciate.
Take the next few weeks to make sure your wardrobe is ready to thaw out at the first sign of spring. Don't let that first sunny day catch your by surprise!
For more help getting your wardrobe ready for spring, contact us.
Holiday and Gala Season Formalwear - Celebrate in Style
The holiday season is rapidly approaching, featuring more black tie events than at any other time of year. Women can show off their finest gowns in a variety of fabrics and colors, and now men can begin to rival them in the range of choices available for men's holiday formalwear.
Let's Liven Up the Tuxedo!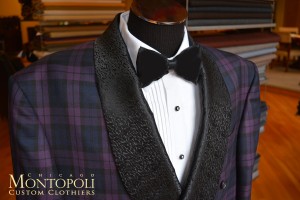 Traditionally, it was difficult for a man to get too excited about his dinner jacket – he could choose the cut and the lapel width, and that was about the extent of it. With custom made formalwear, the holiday and gala season can be more colorful as many designers have become more daring with the styles, fabrics and colors of dinner jackets and tuxedos. And with the guidance of a personal clothier, you are able to create and own your unique style so you can celebrate looking sharp.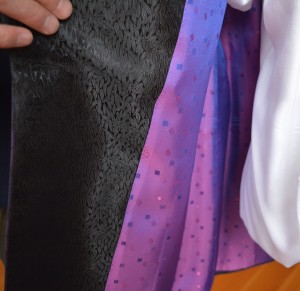 No More Boring Black! Color is in – for example, choose a white dinner jacket, burgundy or midnight blue tuxedo. Don't be afraid to be even more adventurous and go for plaids, textured silks, or brocades. The lapels are always a perfect area of the tux or jacket to show some style. Your personal clothier will help guide you to the most flattering style of lapel, width and material.
Even the lining can be a part of your unique style. A flash of color or pattern is always a festive custom touch. Adopt a less conservative attitude and have some fun when buying a new dinner suit or tuxedo. It will carry on through your galas and festivities. Life is to enjoy! Cheers!
Staying Warm In Style -- Coat Guide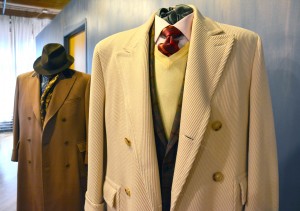 The colder season is approaching, and what better time than to wrap yourself in style. With the different overcoat options out there, what kind of custom made coat should you invest in? Personal clothier, Jeff Landis from Montopoli Custom Clothiers, explains the difference on a few of the dressier coat options so you can choose which style is right for you.
One important key to choosing your coat is the type of wear it will be exposed to. The advantage of a custom made overcoat is not only will you have the warmth and durability, but you will also have the quality construction and attention to personal details for an investment that will last a lifetime. Especially when choosing the classic styles.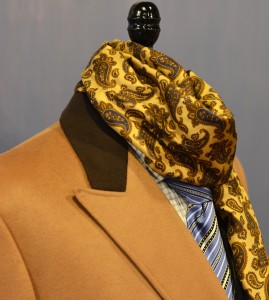 Chesterfield
The Chesterfield topcoats typically came in gray or charcoal, but the selection has broadened to include additional classic colors such camel and navy. This coat usually has a single-breasted fly front that makes for the go-to business coat. This coat is knee-length with a plain back, as well as no waist seams. The lapel is notched and there are no cuffs, but there is an optional velvet or contrasting colored collar that is sure to make you stand out.
Paletot
This was originally a French man's topcoat and has evolved through the years. This semi-fitted coat with peaked labels lends to a more fitted look. It is classic in style featuring double-breasted button arrangement (although it is available in single-breast). Buyers have ultimate customization with options for pleats and pockets. This coat is extremely versatile as it can be worn in and outside the office.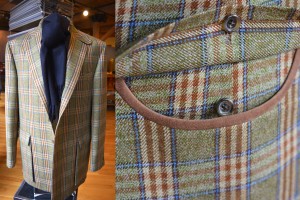 Ulster
This particular coat is a longer option with a double-breast that is great for cold weather. Most of these coats are made of tweed or heavier twisted wool. Custom features include adding contrast stitching with the patch pockets and cuffs. This coat is rugged and high quality while being fashionable. As with any coat, this can also come in single-breasted. A heavier version of this cold also include the gamekeepers cloth coat that is stylish and can take quite a weather beating with the heavy wool.
Polo
The polo coat is usually camel colored with peaked lapels. Known as an "ivy league" coat in America, it became popular in England with polo players. Cuffs are usually shown on them with flap pockets on this double-breasted classic. Other options include a belted single-breasted version or a two-button detail on the center back.
Of course, there are other casual outwear options available such as a pea coat, trench coat and various leather coats. Montopoli Custom Clothiers offers all such options, with today's feature on the dressier outwear. With the help of a personal clothier, designing a versatile but stylish overcoat with a flattering fit will ensure that you will look sharp in the years to come.
Why the Best Bespoke Suits Are a Step Above "Made to Measure"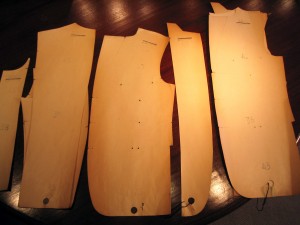 Finding the right tailor for your particular needs is not an easy task. Your busy schedule and individual requirements demand a personal custom clothier that has the ability to:
Schedule an appointment at your convenience and desired location
Make you feel welcomed and pampered at their showroom
Provide the ultimate in style and fit
Access a wide variety of high quality fabrics
Create a one-of-a-kind suit to your precise specifications. The best bespoke suits are not just made-to-measure.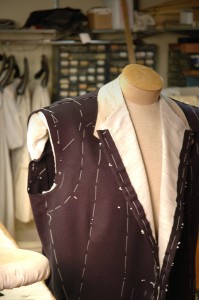 The true bespoke tailoring shop will produce clothing that is markedly different from those provided by a standard custom tailor. These tangible differences include:
Creation of a new individual pattern for each client, making it truly custom made. Made-to-measure typically involves altering a standard pattern.
Multiple fittings throughout the garment creation process. This provides the best and most exclusive fit available.
A multitude of fabric selections from world-renowned mills. The most appropriate fabric choice, and often unique dye lots may be available in a bespoke fabric collection.
An unlimited choice of customized options. No matter the complexity or uniqueness of your desired clothing features, they can be accomplished by a true bespoke tailor.
Made-to-measure cannot supply every feature that evokes your singular individuality.
Meetings with the personal clothier who creates your apparel. They have the knowledge and expertise to fashion your garment in the proper context, accounting for your personality, style and comfort.
You've earned the right to have the bespoke suit experience. Contact Montopoli custom Clothiers to make an appointment, and meet with our personal clothier to construct your ideal customized luxury suit.
SMART DRESSING
We've been saying this all along. If you look good, you feel good. Now studies show you make smarter decisions when wearing more formal clothes. Gives a whole new meaning to a power suit. A quick read from Esquire Magazine. Read full article »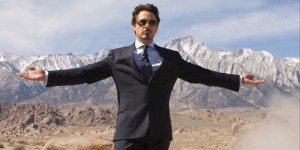 WORLDLY FASHION, SEASONABLY STYLISH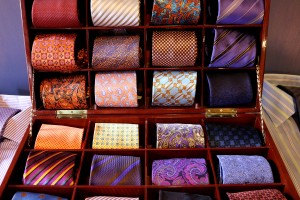 It's market season. Runways are showcasing the upcoming Fall fashions. We have been meeting with our preferred vendors from around the world so that we're ready for Fall. In the meantime, you may be wanting to refresh your wardrobe for the upcoming Spring. And with that thought, we are ready for you. The colors are gorgeous for the warmer season and the choice of fabrics are a treat to go through. Get a "spring" in your step now and make an appointment. Your new stylish clothes will be ready once the temperatures turn warmer.
STYLE VS. FASHION: 
Fashion Week
While Fashion Week struts its stuff in New York, the rest of the world waits anxiously to see what they are to wear the next season. Helpless in the hands of the famous designers our personal look and style is at their whim. Or is it? It's style versus fashion. Trends versus a classic, stylish look. When you get ready for the day, do you want to be trendy or do you want to look timeless, well-dressed with your own personal style? You can still add touches of today's trends and colors and cut, but by adding your choice of fabrics, lapels, cuffs and accessories, you create your own personal look. One reason why people look to designers to guide them and their style is because they don't know how to pull it together themselves. They just go with ready made, off the rack. Personal clothiers, on the other hand, know how to pull your whole look together with your personal style in mind. Guiding you with what fits your silhouette, your shape, your lifestyle. And in knowing your wardrobe, they can work with all the colors and textures and create a fashionable, stylish and of course personal wardrobe that will never go out of style. You walk your own runway everyday, always in style.
FALL / WINTER 2010 STYLE FORECAST:

Don't Get Mad, Get Tailored
March 01, 2012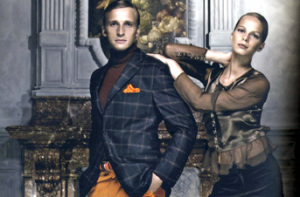 It's beginning to look like a Mad Men's world, but you need not to go to extremes. Fitted is in, and that means a highly tailored look with a higher armhole and a slimmer silhouette. The beauty of custom fit clothes gives you the look without coming across like a TV show's costumes.
The British are coming! The slimmer fitting, British-inspired double-breasted suits of course. Charcoal and navy suits are classics with a twist, paired with a bolder striped shirt and a slightly narrower tie. Trim custom made shirts of color and pattern work with all the season's fitted suits. Spice up the season's cashmere sport coat with some brilliant color in your slacks. Make a statement. Stand out by looking great.